Message us with a photo and video
Our representatives will contact you
A free appointment will be scheduled

Book Now
| | |
| --- | --- |
| WEEK DAYS: |  7AM – 5PM |
| SATURDAY: |  8AM – 4PM |
| SUNDAY: |  CLOSED |
| EMERGENCY: |  24HR / 7DAYS |
Auto Paint Shop Near Toronto, ON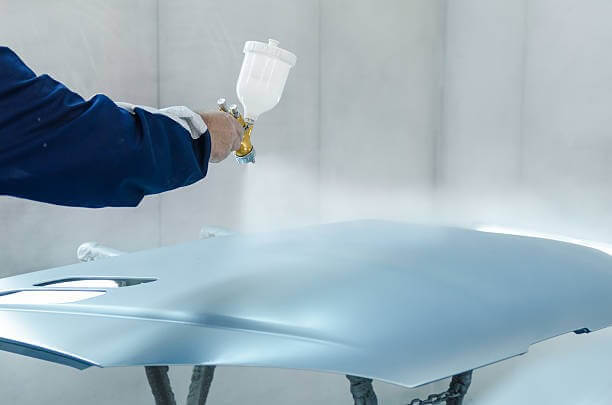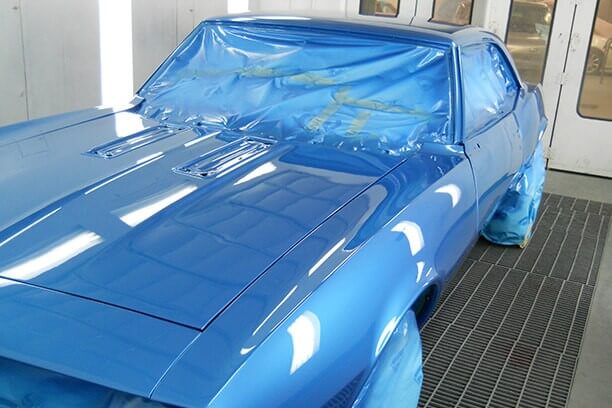 Your Local Car Paint Shop Near Toronto, Ontario
We are your best bet whenever you are looking for an auto paint shop nearby Toronto, Ontario. When searching for 'a reliable auto body paint shop near me' you should go for that paint shop that has the necessary equipment to make the painting job a success.
At our body shop serving Toronto, ON, we have received numerous compliments from customers who were puzzled by our incredible painting services.
At Our Car Paint Shop Near Toronto We Enjoy Painting Your Cars
The color of your car is a reflection of your personality and getting a custom paint job will give it an irresistible look. There are various ways in which you can personalize your car, and a paint job is a foremost step to give your car a complete makeover. If you've been asking yourself which car paint shop near me will undertake a painting job to suit my taste and style then we are your answer. If you are a resident of Toronto, ON, contact us today, and we will transform your car into a remarkably new avatar.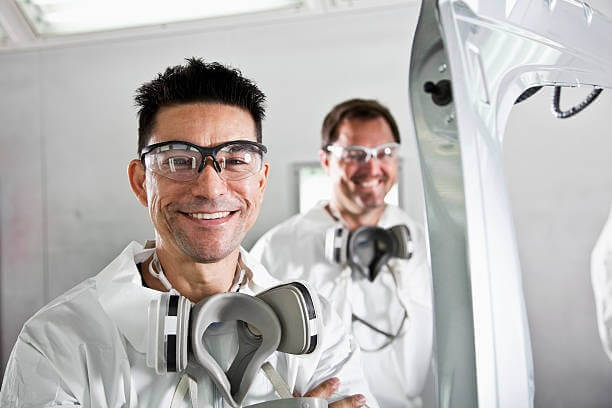 Quality Service Guaranteed
Over 30 years of Experience
Free Assessments & Estimates
No Appointment Necessary
24 Hour Towing Available
Free Shuttle Service
Quality Loaner Cars Available

A Car Paint Shop Near Toronto That Produces Quality Results
Hiring a professional painter from a car shop near you will not only help you obtain a desirable paint job for your car but will also help you save money and time. For outstanding results, the painting task should be handled by an experienced painter. At our paint shop servicing Toronto, Ontario, we have professional painters who have the skills and ability to deliver outstanding paint results. You can trust us to give your car that sleek look you have been yearning for.
Have Your Car Repainted at a Quality Car Paint Shop Near Toronto, ON
Getting your car repainted not only makes it look amazing but it also has its benefits. For instance, a fresh paint protects your car from rust. Moreover, with the cracked and faded paint out of the picture, your car will have a fresh look and you will feel fabulous riding in it. A customized paint reflects your personality, and we will ensure to bring out your character in the best way possible to suit your taste and style.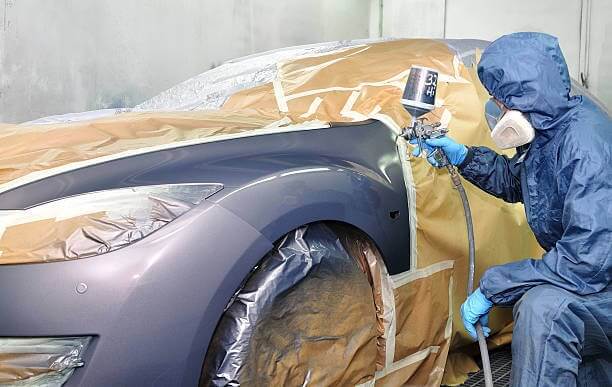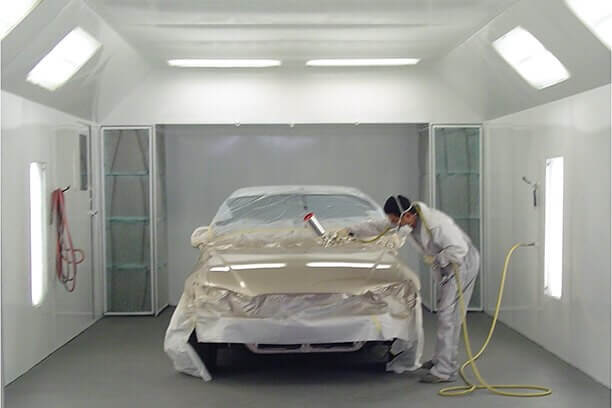 Contact Us For The Best Auto Painting Near Toronto, Ontario
No one would hate to floss in a brand new looking car that has a perfect finish. Whenever you need your car to be repainted by an expert, our experienced automotive painters are your best choice. We will help you every step as you decide on the type of paint you require for your car.
We have a 3D preview from which you can choose the painting that best suits your preference and style. At our shop, we strive to give our clients the best results when it comes to painting cars in The Toronto area.
Choose The Preferred Auto Body Paint Shop Near Toronto, ON
Looking for an auto body paint shop near you in Toronto, Ontario, can be hectic at times. However, we are at your aid and we are just a phone call away. Our consultant will begin helping you as soon as you contact us and we will help you decide the kind of makeover your car needs. After duly assessing the condition of the vehicle we will provide you with the estimated car painting cost and time required to complete the task.
Call us today and witness your dream of having an awesome looking car come true.

 Service Area
Toronto, Ontario
 Shop Hours
| | |
| --- | --- |
| WEEK DAYS: |  7AM – 5PM |
| SATURDAY: |  8AM – 4PM |
| SUNDAY: |  CLOSED |
| EMERGENCY: |  24HR / 7DAYS |
 Contact Us
Call the number above to speak to us immediately or fill in the form below.
Collision Insurance Accepted!
We Are Proud to Work with Some of the Leading Insurance Companies

Book your free appointment