Message us with a photo and video
Our representatives will contact you
A free appointment will be scheduled

Book Now
| | |
| --- | --- |
| WEEK DAYS: | 7AM – 5PM |
| SATURDAY: | 8AM – 4PM |
| SUNDAY: | CLOSED |
| EMERGENCY: | 24HR / 7DAYS |
The Cost of Repainting a Car in Markham, ON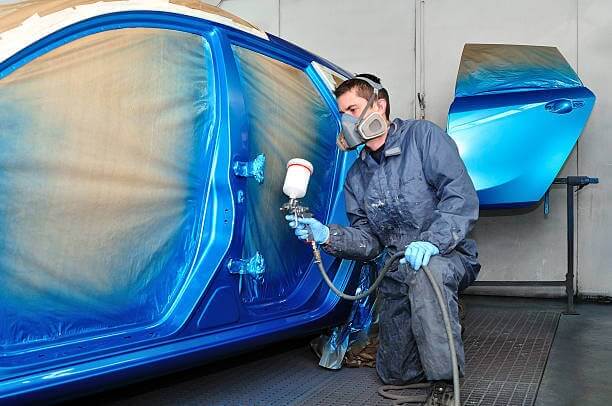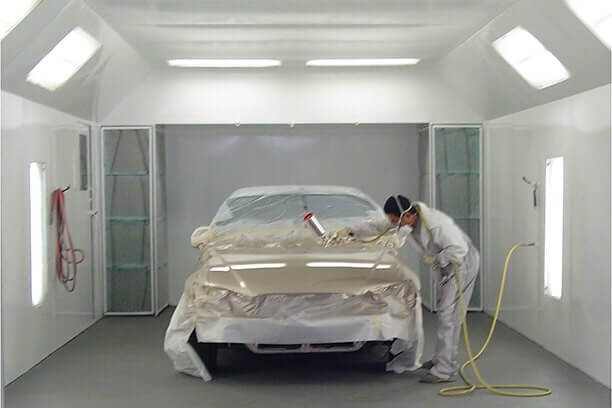 Estimating The Car Repaint Cost at Our Shop Serving Markham, Ontario
Do you want to get a new coat of paint for your car? It does not matter whether you are getting a collision damage repair, getting rid of surface oxidization or just want to see a new color on your car, we exist to help you out. Notably, it is important to keep in mind that the cost to repaint car is a variable and is determined by numerous factors. Getting a 100% accurate figure of the repaint car cost is close to impossible.
The quality of the paint to be used and the damage that your vehicle sustains are some of the determinants of the final cost to repaint car. Our paint shop serving Markham, Ontario, is one of the leading places that paint cars where you can get your car damage assessed accurately and get a perfect estimate of how much it will cost to repaint your vehicle.
Providing Markham Customers With Reasonable Car Repaint Cost Estimates
The paint of your car not only makes your car look good but is also a determining factor of the value of your car. Any damage on the car will have an effect on the paint which will make it look unpleasant and diminish its value. To avoid such situations, it is important to have your car repainted in a reputable car repaint shop that offers expert car painting services and a competitive cost of repainting a car near Markham, ON.
At our repaint shop we will have your car thoroughly assessed to determine the car repaint cost. We are renowned for our outstanding car repaint services, and we have hired experienced painters who will give your car a refreshed look with new paint at the most competitive price.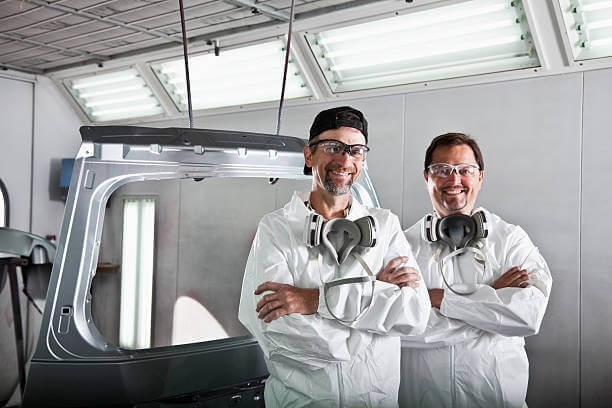 Quality Service Guaranteed
Over 30 years of Experience
Free Assessments & Estimates
No Appointment Necessary
24 Hour Towing Available
Free Shuttle Service
Quality Loaner Cars Available

Markham's Most Competitive Car Repaint Cost For Minor Damages
The car repaint cost in the case of minor damages will be less because the quantity of materials required to repaint the car is minimal. Moreover, the time and labour consumed are also less since the painter will only focus on the affected area.
Markham's Most Justifiable Car Repaint Cost For Major Damages
In case your car sustains major physical damage then the price of having it repainted will be higher. The car repaint cost in the case of major damages is usually higher because of the overall repair work and the increased amount of materials that have to be used to repair and repaint the car. Moreover, the cost of repainting a car that has major damages will also be higher since it consumes more time and labour.
At our garage, we always make sure that cars are painted using high quality and durable paint and at a considerable repaint car cost. When you entrust us with your car, we will assign it to the most qualified painter who will transform the vehicle to look brand new.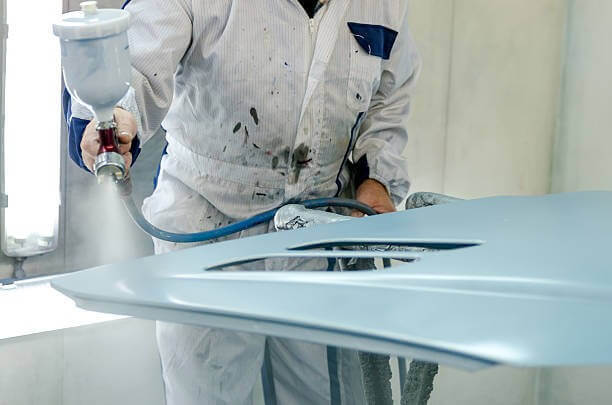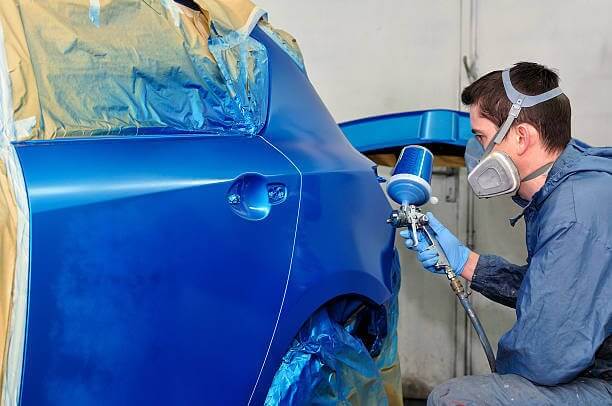 The Higher Cost of Repainting a Car at Another Car Repaint Shop Near Markham
The cost of repainting a car at a car repaint shop around Markham, Ontario, will depend on the kind of damage the car sustains. In the case where the car only has small scratches, then the cost will not be high since it will only require the painter to paint the patches with a paint that has a similar color to the rest of the body.
Nevertheless, if the car sustains major damages such that the entire body requires repainting, then the cost will be much higher as it will consume more labour, time and materials to perfectly repaint the car. Whenever you need a car repaint shop that will undertake an outstanding repaint job at a considerable rate, then we are just what you need. We offer immaculate repaint services to the residents of Markham and the neighboring areas.
Reduce Your Repaint Car Cost at Our Repaint Shop That Services Markham Vehicles
Our facility offers you one of the best and affordable repaint car cost around Markham, Ontario. Not only will your car be repainted to perfection it will also be repainted at a considerably lower price as compared to most other paint shops in the Markham area. We offer quality repaint services without compromising on the quality of the paint job. For any inquiries, don't hesitate from contacting us and we will be more than willing to help you out by all means possible.

 Service Area
Markham, Ontario
 Shop Hours
| | |
| --- | --- |
| WEEK DAYS: | 7AM – 5PM |
| SATURDAY: | 8AM – 4PM |
| SUNDAY: | CLOSED |
| EMERGENCY: | 24HR / 7DAYS |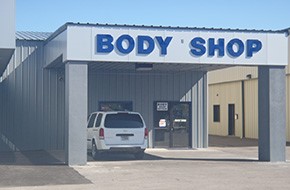  Contact Us
Call the number above to speak to us immediately or fill in the form below.
Collision Insurance Accepted!
We Are Proud to Work with Some of the Leading Insurance Companies

Book your free appointment