Use Free Data for Planning Auto Body Repair Business Strategy with the 2018 "Crash Course" from CCC.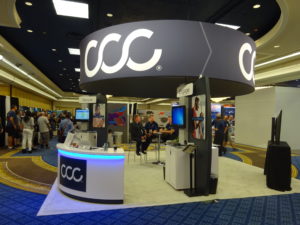 CCC released its latest edition of the "Crash Course" for the year 2018 on Wednesday and it is the annual report that uses No.1 information provider's library of estimate data for tracking collision repair industry trends. The macroeconomic results with ramifications on the collision repair industry like miles driven on a vehicle, which can help predict the frequency of accidents or the price of used cars, which can help predict total loss trends have been discussed in the document.
Your business, be it a major MSO or a small shop that does paint job for car, can take advantage of the free research to strategize for 2018 and beyond with the help of the said document that CCC provides as it has data similar to that of S&P 500 companies like LKQ who use it to evaluate their own performance financially.
The part 4 of the "Crash Course" document that contains the "Repair" section is the main event for an auto body shop as it contains metrics like average body labor rate, average value of vehicles declared a total loss and cycle time. All of this stuff is not only useful for vehicle owners or shop owners but is equally useful for estimators or technicians as well. There are a lot of valuable stats that can be found in the four part document and combines a lot of information necessary for a lot of people especially those related to the auto repair industry.
See the original article here: http://www.repairerdrivennews.com/2018/03/07/ccc-releases-2018-crash-course-use-free-data-to-plan-auto-body-repair-business-strategy/
For more auto body news in and around The Greater Toronto Area, please read our blog, follow us on social media or visit our website @ http://www.torontoautobodyshop.ca