Message us with a photo and video
Our representatives will contact you
A free appointment will be scheduled

Book Now
| | |
| --- | --- |
| WEEK DAYS: |  7AM – 5PM |
| SATURDAY: |  8AM – 4PM |
| SUNDAY: |  CLOSED |
| EMERGENCY: |  24HR / 7DAYS |
Automotive Frame Repair Shop Near Toronto, ON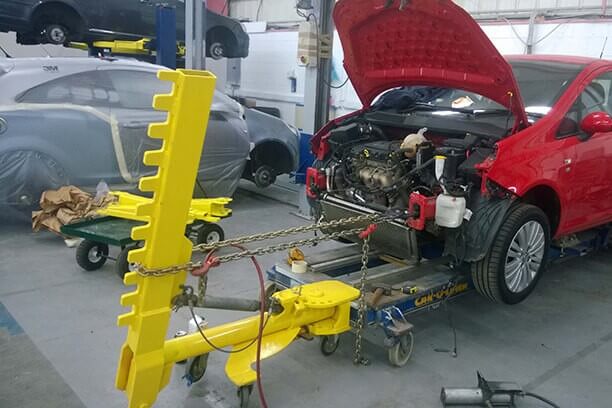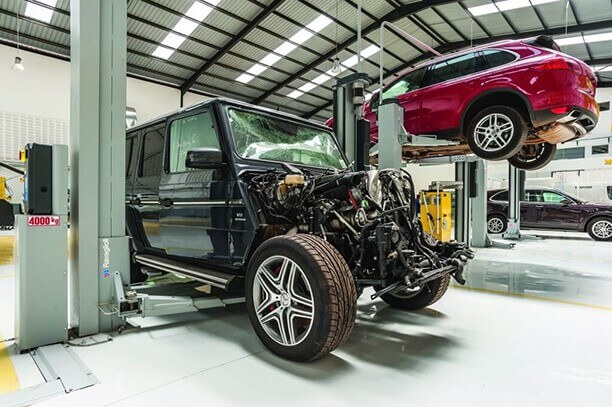 Your Auto Frame Repair Shop Serving Toronto, Ontario
If you need frame damage repair services for a car that has been involved in a collision then come visit our frame repair shop. If you have been asking the question 'which is the best frame repair shop near Toronto?' then we are the answer you've been looking for. Our exquisite services are available to residents of Toronto, Ontario and the surrounding areas. The one major factor that makes us stand out from our competitors is that we offer bent frame repair and other frame damage repair services all under one roof and at very affordable prices, without compromising on the quality of our work.
We strive to be the best frame repair shop since we understand that the frame is crucial and that it is the basic structure on which all other components rest. Any distortion on the frame declines the integrity of the car and makes it unsafe to drive even at moderate speeds.
We Are A Leading Auto Frame Repair Shop Servicing Toronto
Our frame repair shop is one of the most recommendable shops serving Toronto, Ontario. This is because we have equiped our workshop with the most technologically advanced and state of the art diagnostic and repair tools to guarantee that your bent frame repair is done to perfection. Furthermore, all our technicians are manufacturer trained which is an assurance that we are able to offer frame damage repair services for any car irrespective of the make and model and with the same level of excellent workmanship usually associated with dealer service centers.
Another amazing fact is that we use OEM parts which is an assurance that when you drive your car out of our workshop it will be in factory condition and will meet all the safety regulations.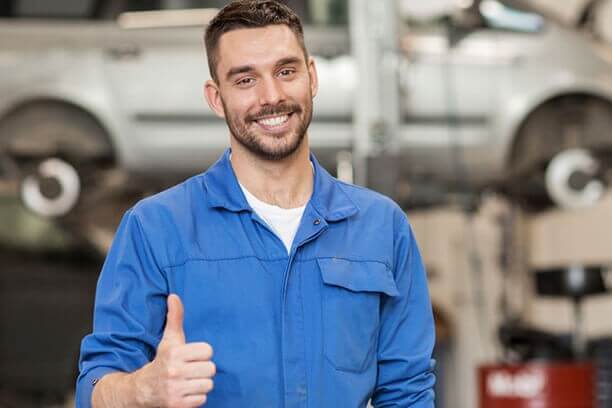 Quality Service Guaranteed
Over 30 years of Experience
Free Assessments & Estimates
No Appointment Necessary
24 Hour Towing Available
Free Shuttle Service
Quality Loaner Cars Available

Facts To Consider When Selecting A Frame Damage Repair Shop Serving Toronto, ON
After a collision regardless of whether it's major or minor, your priority should be to get your car to a renowned garage and have it assessed to determine the level of damage the collision has caused to the frame. Having the minor issues dealt with earlier will prevent future damages which could turn out to be more expensive. Thus, your sole focus should be to have your frame damage repair done because this is the central point of a car's safety and stability.
Notably, a car is built around the frame with the mechanical assemblies and the suspension resting on it. Thus, even the slightest alignment situation can make driving perilous. Moreover, the frame has crumple zones that take the significant impact in the event of a collision and fold up, thus creating a protected space around the occupants of the car.
If you are still asking the question 'What is the best frame repair shop near Toronto?' then you don't have to worry anymore since our certified repair shop is the solution. We offer our impeccable services to residents of Toronto, ON and the surrounding areas.
Professional Truck Frame Repair Services Offered To Toronto Drivers
The maintenance of trucks is crucial since they are involved in the transportation of heavy loads and could cause major accidents if they get a breakdown on the highway. At our frame restoration shop we have all the required machinery and trained technicians to handle a wide range of truck frame repair and alignment services without sending the truck off-site for frame fixation. Our frame straightening machines, alignment bays, and mechanical bays are capable of carrying out a wide range of truck frame repairs.
Our frame damage repair services include; frame alignments, frame straightening, frame rail replacements, frame lengthening and shortening, truck frame crack repairs and truck frame reinforcement. Whatever you need for your truck frame repair, our garage has you covered.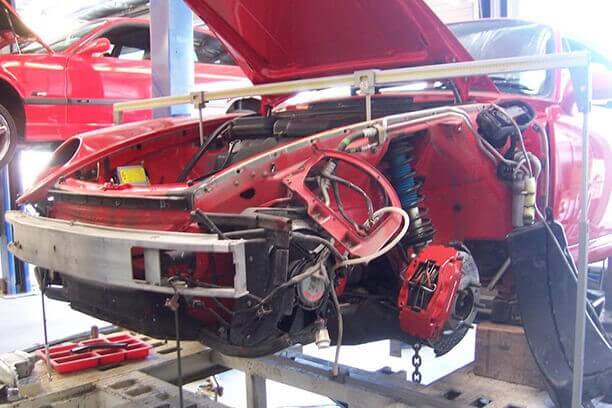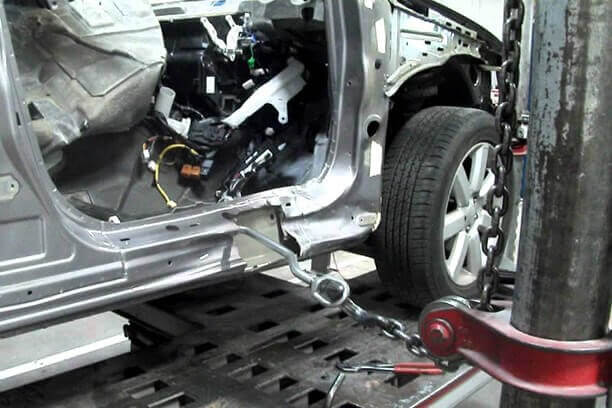 Don't Settle For Other Low Quality Bent Frame Repair Services Around Toronto
Bent frame repair and frame straightening is a vital part of bodywork car repairs. The most crucial factor that makes it important to undertake a bent frame repair is because all the safety features of the car are build on the frame and the frame is designed to fully protect its occupants during a crash. If the frame is not repaired precisely during the auto body repair, then the weak zones in it will not be able to offer the same level of protection in the event of another crash.
This is the reason why we offer precise and accurate bent frame repair results to all of our Toronto customers.
Choose A Recommendable Frame Repair Shop Servicing The Toronto Area
If you need top of the line frame damage repair services at considerable rates, just call our frame restoration shop serving Toronto, Ontario. We will estimate the damage done to your vehicle and offer you a quote that will not only be competitive but fully transparent with no hidden charges.
For more information, call us now!

 Service Area
Toronto, Ontario
 Shop Hours
| | |
| --- | --- |
| WEEK DAYS: |  7AM – 5PM |
| SATURDAY: |  8AM – 4PM |
| SUNDAY: |  CLOSED |
| EMERGENCY: |  24HR / 7DAYS |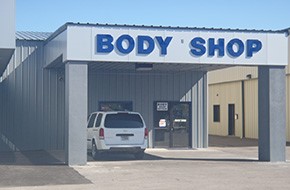  Contact Us
Call the number above to speak to us immediately or fill in the form below.
We Are Proud to Work with Some of the Leading Insurance Companies

Book your free appointment